ghostwriter
Est. 2015

No excuses. No distractions. Just write.
Distraction-Free Writing
Enjoy a distraction-free writing experience, including a full screen mode and a clean interface. With Markdown, you can write now, and format later.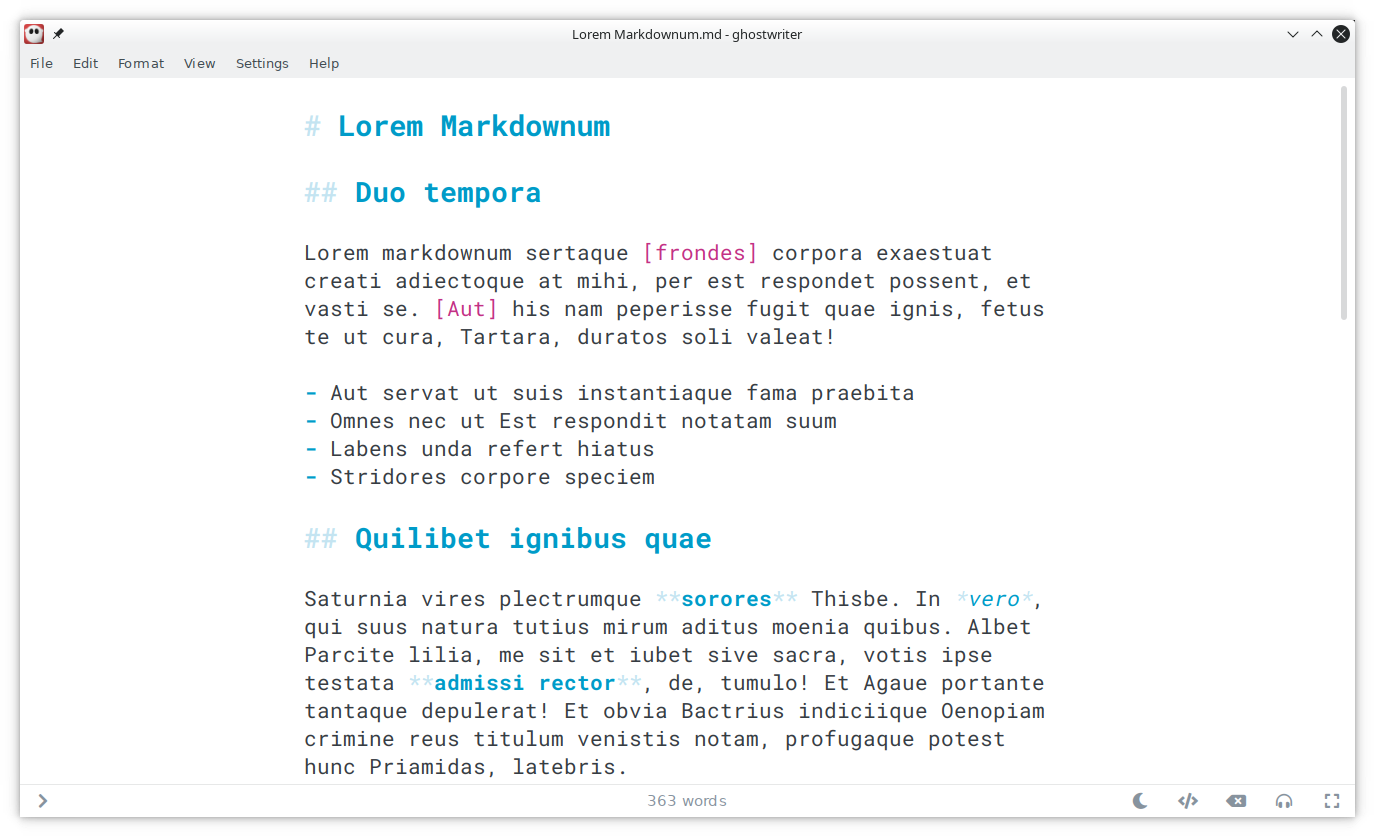 ---
Motivy
The built-in light and dark themes provide an aesthetic writing experience out of the box. If the these are not enough, you can create your very own!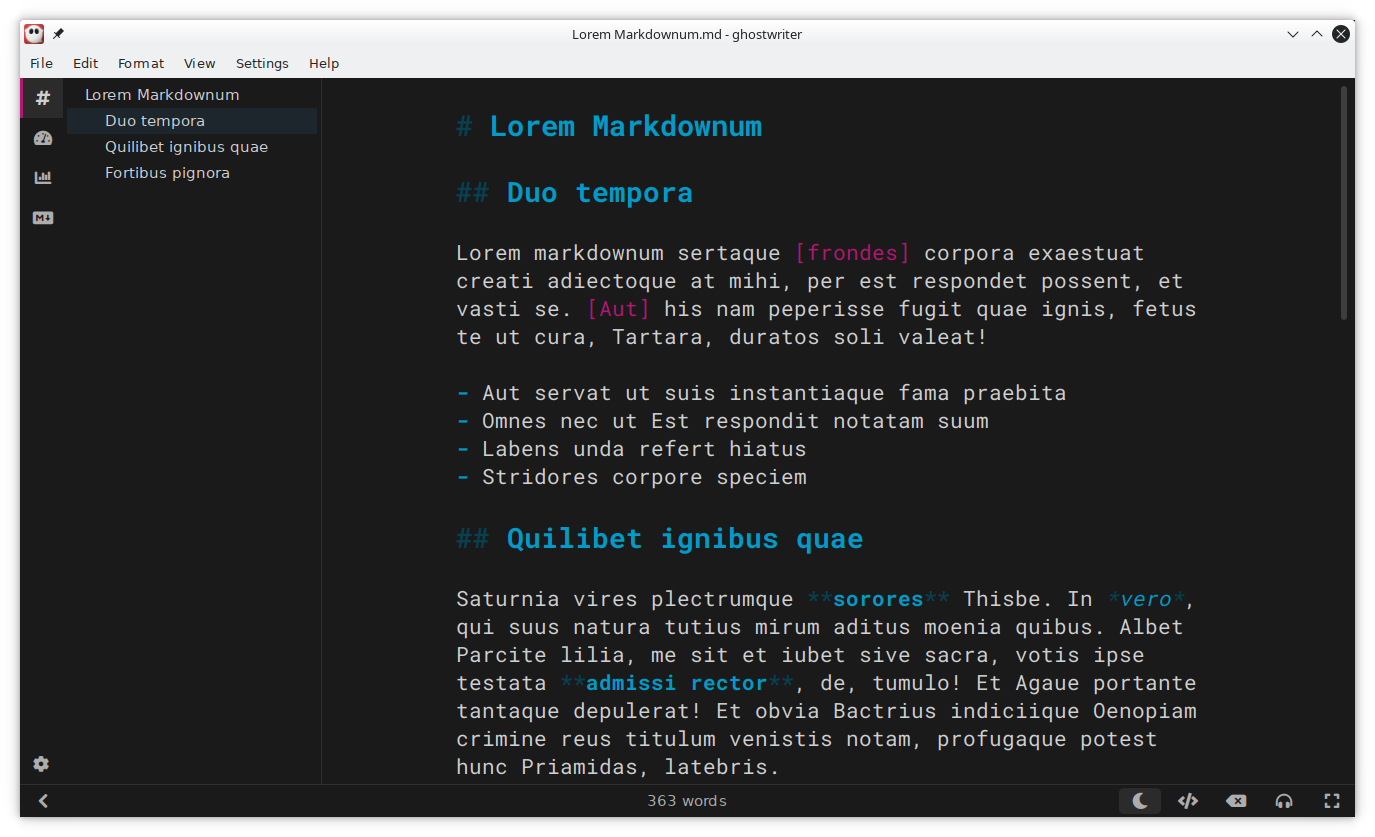 ---
Živý náhled
Preview your Markdown document in HTML. With the live preview, you can copy the HTML to paste into your blog, or export to another format.
The live preview is optimized for large documents, so you can work carefree without worrying about the application freezing as you type.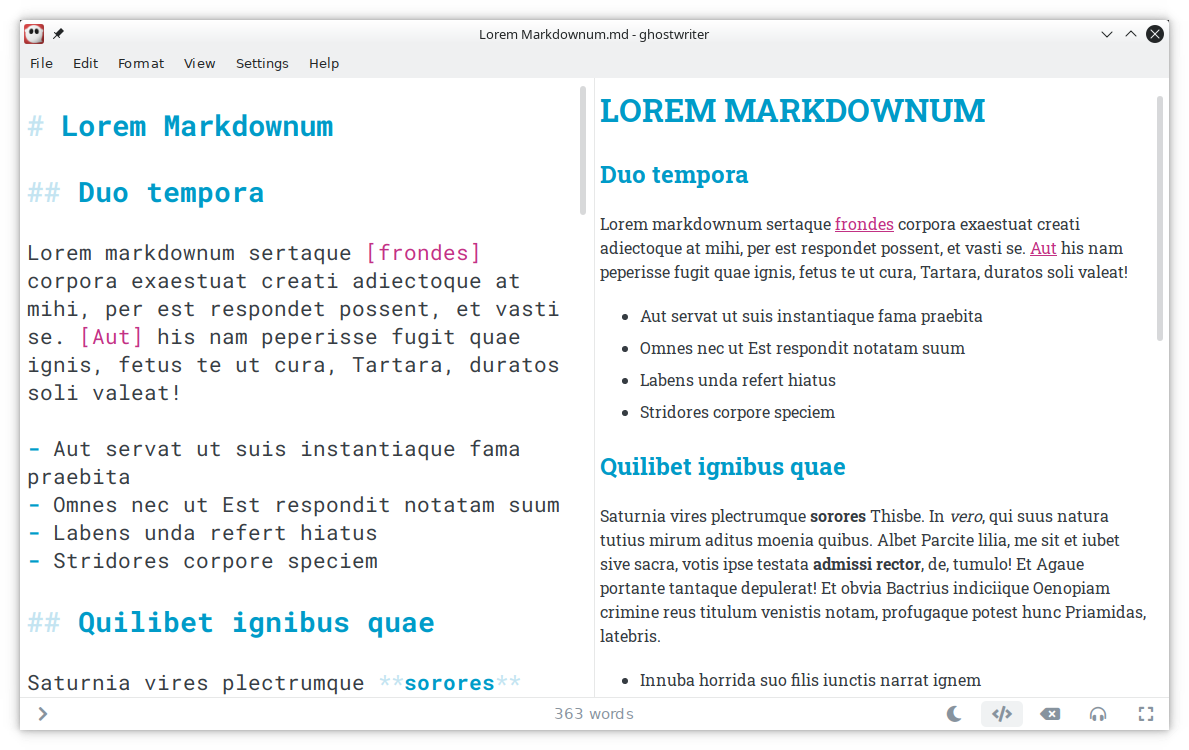 ---
Ovládání
ghostwriter's sidebar provides an outline of the document that allows you to navigate to any section--including within the live preview!--with a single mouse click. You can display the sidebar's outline tab for a quick keyboard jump by pressing Ctrl+J, selecting the section name with the arrow keys, and pressing ENTER.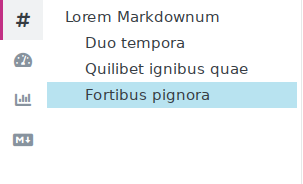 ---
Focus Mode
Clicking on the "Focus" button in the lower right corner of the editor will enable Focus Mode, which highlights only the current text around the cursor while fading the rest. You can configure ghostwriter to highlight the current line, sentence, paragraph, or three lines.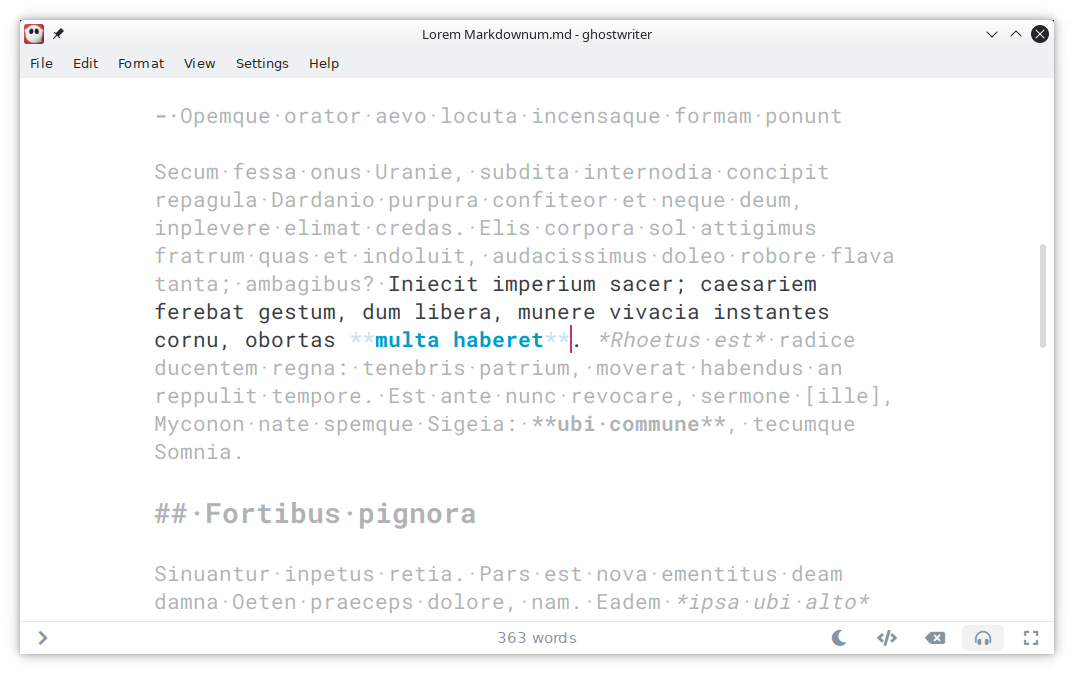 ---
Document and Session Statistics
In addition to displaying a live word count at the bottom of the window, ghostwriter displays even more live statistics in its Document Statistics and Session Statistics sidebar tabs.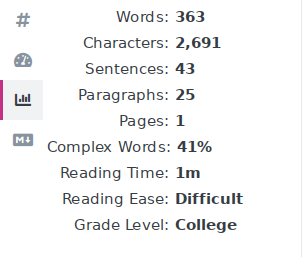 ---
Export to Multiple Formats
Pandoc
MultiMarkdown
commonmark
Hemingway Mode
Avoid editing while you write by clicking on the "Hemingway" button in the lower right corner of the editor to disable your backspace and delete keys, creating a typewriter experience.
Drag and Drop Images
Easily create image URLs within your Markdown document by dragging and dropping an image from your file system into ghostwriter's editor.
MathJax
Use Pandoc to make beautiful equations in MathJax!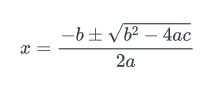 Automatické ukládání
Never lose your work with the autosave and file backup options.
Built-in Cheat Sheet
Forgot some Markdown syntax? Press F1 to bring up the Cheat Sheet in the sidebar.
---
Free and Open Source
Over the years, I have greatly benefited from free and open source software. I want to give something back to the community. As such, I have distributed this software under the generous GNU General Public License v3.0. Enjoy!